Zaanse Clock
Zaanse clock:
The Zaanse clock (Zaandam clocks) is known for its classic model, with on top of the atlas and first 'faith, hope and love' and the sentence "Nu elck syn sin". The antique Zaanse clocks all run on bid peer shape weights, with cords (no chains) over pulleys. They are generally made between 1650 and 1750 and are distinguished from other clocks of that time by their appearance and by the particular model of the handmade timepieces.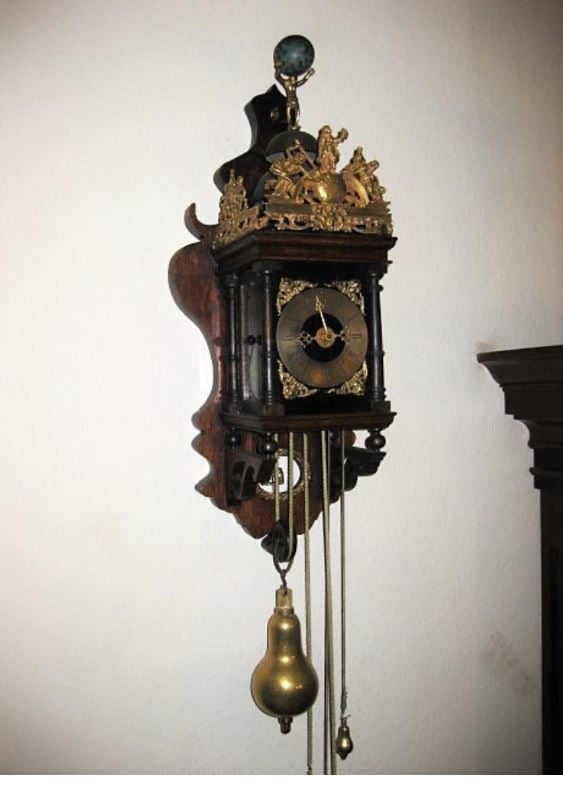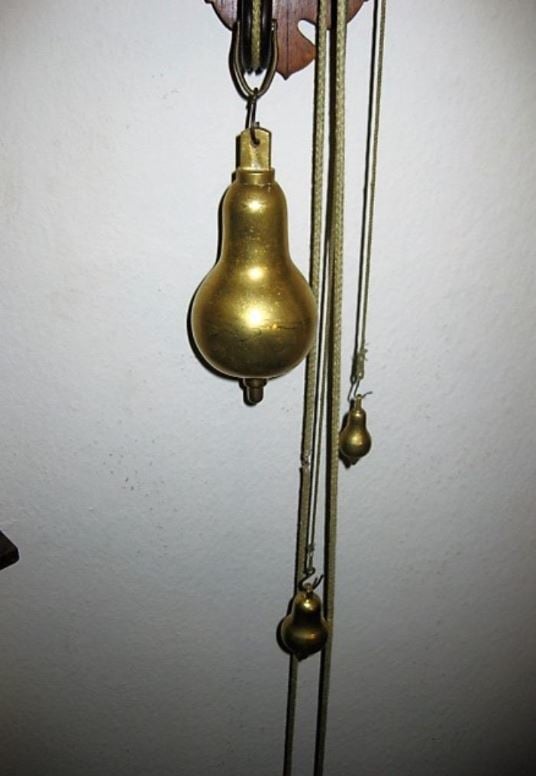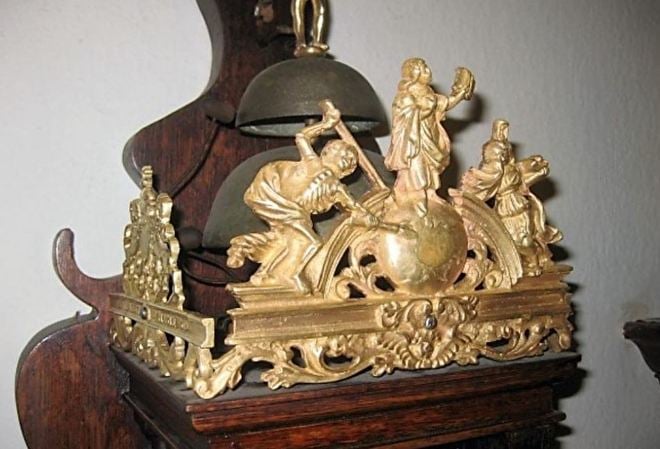 "Nu elck syn sin" is middle age Dutch proverb that indicates the pleasant feeling that every owner of such a clock is having a good time.

Modern Zaanse Clock:
The modern type of zaanse klock became immensely popular when the Warmink Company began reproducing them during the second half of the twentieth century. They have the same appearance but with 2 peer shape weights.
Warmink Zaanse clocks are equipped with 1 day or 8 days movements. The one day type is very small and light weight..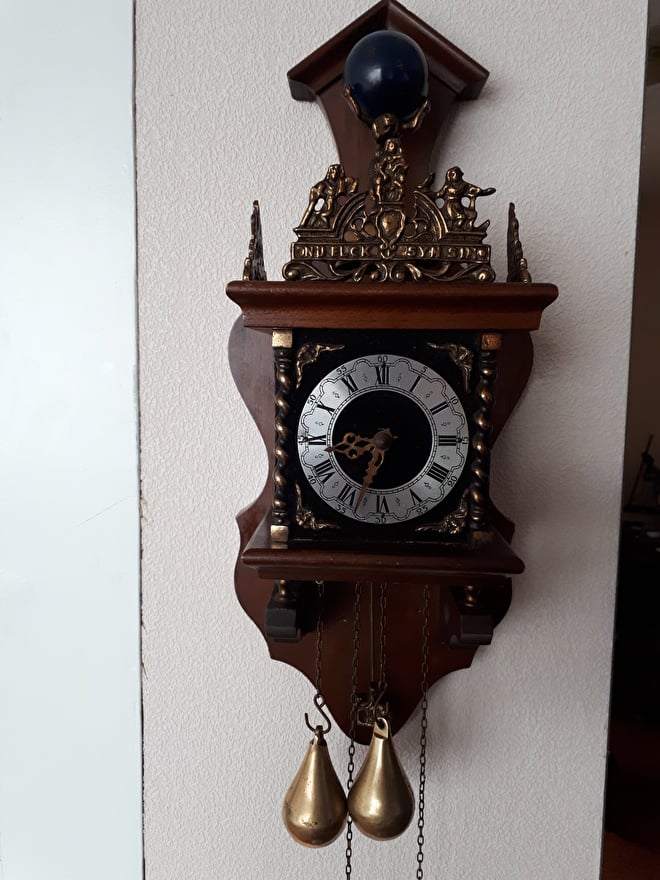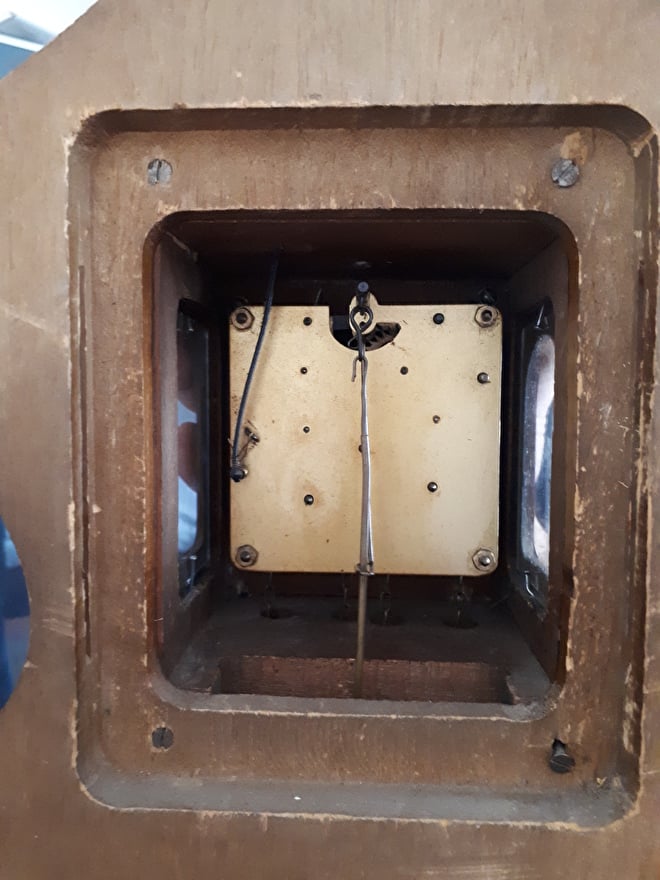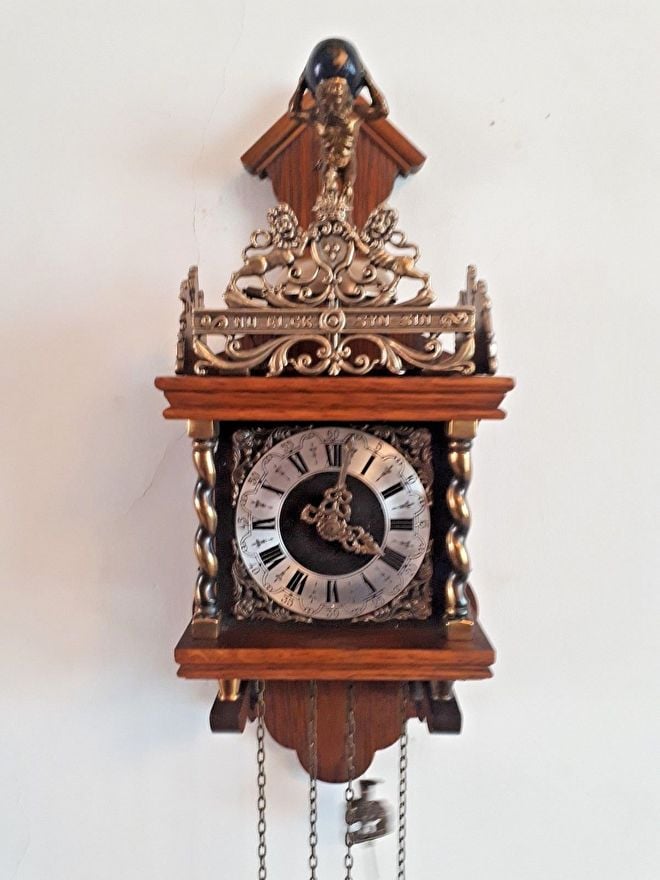 On my ebay page there is always have Zandam clock for sale. You can also send an inquiry via email and I cpould offer you very reliable and working clock.